Yogea educates through an online, class based and private coaching platform. The online posts comprise instructional videos of targeted routines, breathing and mudra practices, meditations and creative visualizations all geared towards raising consciousness and promoting integral wellness.
The interactive program introduces the signature Yogea style through semi-weekly classes led in groups at Peridance Capezio Arts Center in New York. The classes run in a flow-based format and guide students through breathing tools, asana, and Eastern philosophy – emphasizing the physical, mental and spiritual benefits of each targeted routine.
Yogea hosts an annual or semi-annual "200-300-500-800" Yoga Alliance accredited Teacher Training Program where students learn the art and science of asana, anatomy, physiology, meditation, hands-on-adjustments, instructing, sequencing, as well as Eastern and Western philosophy from the word's esoteric heritage.
Yogea holds monthly meditation and lecture-based sessions at Yogea Mystery School, where students gain theoretical knowledge into ancient wisdom traditions from across the globe and refine the craft of meditation and creative visualization.
Certified Yogea senior instructors conduct private sessions in body – work and holistic therapy tailored to their student's needs – intended to heal, inspire and integrate body, mind and spirit.
Yogea Teacher Training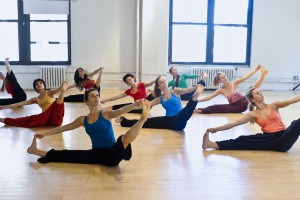 Yogea's 200-300-500-800 hours Yoga Alliance accredited Teacher Training introduces students into the art and science of Yoga, pertaining to all world wisdom traditions.
Students venture out of the box, and are no longer part of the conveyer belt for manufacturing commoditized Yoga instructors. Extensive theory alternates with practical tools from every tradition and is visually referenced by diagrams and documentaries. Students' creativity is nurtured as they enter a stable coherent state of awareness and access their life's focus.
As Yogea students you will hone the craft of safe sequencing and gain knowledge in designing targeted routines. You will also be given a chance to air your creative genius through Yogea's educational YouTube Video channel. Your ingenuity will be further fostered through the "Innovasana Think-Tank" where you can coin your unique poses, indulge into creative sequencing developing new coherent transitions and organic flow.
Besides the usual immersion into the science of asana, anatomy, physiology, sequencing, meditation, hands-on-adjustment and nutrition, you will frequent a unique in-depth theoretical and practical study into the world's esoteric heritage (Indian, Chinese, Egyptian, Mesoamerican, Judeo-Chaldean, Japanese, Middle Eastern and African). As a bonus, you will have the chance to delve into yoga related philosophies and sciences like Gnosticism, Theosophy, Quantum Physics, Shamanism, and Medical Astrology and acquire practical acumen in a host of holistic therapies like Reflexology, Reiki, Polarity, Feng Shuei, and Sacred Geometry.
As Yogea alumni will not only be trained in Yogea "flow", but also introduced to all other existing classical types and contemporary styles of Yoga while being nurtured to find your own voice as teachers.
Yogea Teacher Training Programs are held annually or semi-annually. Upcoming 2016 Yogea Teacher Training has just been announced. Click here for more information.  Sign up for our newsletter!
Yogea Classes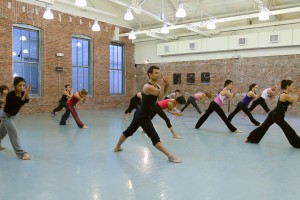 Yogea classes introduce the singular style of inspirational magic, seamless flow and soul integrity. Classes are well-researched, tailored according to the student's needs and offer useful breathing techniques, beneficial poses, and cleansing tools for promoting overall physical, mental and emotional wellness.
Yogea's "outside the box" approach breaks the conventional cannon of Vinyasa-based routines and challenges the brain to adapt to changing variations, creative transitions and function on multiple levels. Yogea flow rides smoothly through all planes, directions and angles challenging the human range of possibility and creativity. You are likely to encounter unseen variations of your favorite asana, cool binds and brand-new poses (innovasana).
As you practice Yogea, you will notice how the unorthodox sequencing flexes your brain; the undulating flow improves overall coordination; the smooth transitions promote flexibility; the original binds and spiral twists stimulate the glands and boost all body systems. The infinite variety of themes, ranging from the current astrological constellations to ancient purifying techniques; from seasonal tips to universal concepts, lends a unique way to nourish your mind and soul.
Yogea classes flow through coherent stages of attunement, warm-up, culmination, wind down and invocation, but in this hour… expect to be delighted! You can tip-toe through the art of Tai-chi, whirl into the ecstasy of the Dervish, or mime the flute of Krishna. You can suddenly land on the Giza plateau and ponder the mystery of the Sphinx or climb the Tree of Life from Kabbalah. You can chant for peace or relish the simple beauty of a Zen garden.
Yogea open group classes run semiweekly (every Tuesday and Thursday from 9- 10 am.) at Peridance Capezio Art Center located at 126 East 13th Street, NY (www peridance.com)
Online targeted routines for all ages, levels and interests can be accessed at Yogea website and YouTube channel.
Private one-on-one sessions run weekly and are booked by appointment. Email Antonia Ka at: yogea.artflow@gmail.com
Yogea Mystery School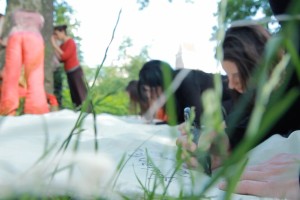 Yogea Mystery School is a monthly series of wisdom teachings delivered in a lecture/discussion/meditation format that offer sacred knowledge to contemplate the world's mystical traditions. Themes range from Eastern philosophy to western esotericism, from holistic science to quantum physics.
Lectures are offered as part of Yogea's Teacher Training Program and independently, and trace the common roots ancient traditions from Egypt, India, China, South-East Asia, Mesopotamia, Mesoamerica, Middle East, Africa, Australia and New Zealand.
Authentic practical self-empowering tools and meditation tips stemming from diverse schools of thought close each lecture.
Yogea Mystery School, together with Yogea's You-Tube video channel is part of Yogea's community outreach educational platform of and is free of charge.
Lectures are held monthly. Locations dates and times to be announced.
Please, sign up for our monthly Newsletter!