We call ourselves the "Flying Dragon Trindem". "Dragon" – because we launched our educational YouTube video platform on the first day of the Asian Dragon year – January 23, 2012. "Trindem", for lack of a better word, that describes a tandem of three. Yes, we are three artists who joined hearts and minds to create a visually captivating and nurturing concept for a healthy and happy living.
Our trio prides itself on a dance-theatre scholar and devoted yoga teacher; an award winning film maker and producer, and a stellar director and film editor. We know our stuff. Antonia conducts sound research before designing every targeted sequence, making sure it's safe and accessible. She always spices it up a little bit with some creative transitions and variations, so you get the extra kick. Her blogs are informative, whimsical and offer a new spin on holistic topics.
Then, Kalin archives the moves through his lens. He's one of those light and shadow wizards who can illuminate your face from the refraction of light on a tree branch. A visual poet who rhymes with nature and the city, he can literally capture the stalk of grass flirting with the bumble bee, and the tortoise playing tug of war with the frog.
The heavy lifting is done by Ana who spends hours glued to the Mac to weave a moving tapestry out of the raw material. She trims the edges, and later adds the voice-over to upload the final cut, so thousands of viewers around the world can get their asana boost. And this is every Friday – we sent a free gift to the world. We never miss our posts or find excuses to procrastinate. It's a lot of work, but we love doing it in perfect harmony. We know how to listen to each other and take constructive feedback. We never compromise quality for quantity – if we're not happy with the result – we do the whole drill all over again.
And that applies to everything we do together – from our Yogea platform through our artsy video-dance-theatre projects that we've staged in illustrious NY venues, to the nurturing classes and educational posts that we share. We are thrilled to create a highly professional, user-friendly product for people to practice and improve their life-style all over the world. We are so grateful to learn from our viewers and students and challenge ourselves to provide a better, more evolved product. Oh, and we love to FLY. We fly through the lens of the camera, through the spin of the asana, through the play of words. Come fly with us!
Antonia Ka – Yoga Master, dance theatre scholar, choreographer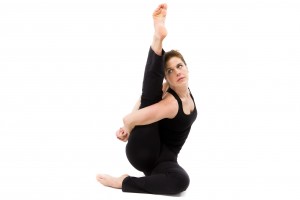 Antonia falls in love with Yoga at 21 when she attends group classes at the Asian Theater School to the Academy of Theater and Film Arts in Bulgaria. Prior to that she has 5 years of professional Chinese martial arts training under the belt. She integrates her knowledge of Eastern Philosophy and Qi-Gong experience into a devoted yoga practice. For the next 20 years she hones her craft as a student, teacher and scholar – researching into sources of Yoga from all over the world. In a quest for studying mystical traditions and Eastern esotericism she travels South-East Asia, India, China, North Africa, South America and Europe writing, teaching and deepening her practice. After living in Zurich, and being exposed to iconic Yoga gurus through their legacy in ashrams across Switzerland, Antonia realizes that the "yolk of guruship" is forby. She dedicates her spiritual and creative pursuits to contemporizing ancient wisdom, helping people live a life of integrity and connection to their core self. She settles in New York City, where she founds Overground Arts Alliance – an art, culture and spirituality promoting not-for-profit organization and together with other visionary artists creates cross-cultural and interdisciplinary projects that raise global awareness. She becomes a senior certified Yoga Alliance instructor. She carves a new niche as a Yoga Teacher by introducing her unorthodox style Yogea to the New York yoga community. She conducts a series of boutique Teacher Training Programs for a selected number of devoted students as she fills in the gaps that were missing in her professional program. In 2012, together with her dear friends, partners and visionary filmmakers Ana & Kalin Ivanov she launches the Yogea online educational platform that has since generated over 150 instructional videos geared towards improving people's life style. Antonia is an internationally acclaimed choreographer and dance theatre scholar and holds an MFA, Ph.D. and D.Sc. in Contemporary Physical theater from the National Academy of Theater and Film Arts in Sofia and is correspondent for Theater Magazine in New York.
Ana Atanassova – video artist, editor, producer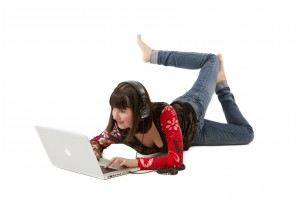 Ana is co-producer and the editor of Yogea – Yoga Outside The Box. Ana is a graduate of the Faculty of Journalism and Communications at Sofia University with a M.A. in Communications. In 2010 she furthered her studies at the School of Visual Arts in New York. Before relocating to New York Ana has served as creative director to various advertising agencies in her native Bulgaria. Ana is a co-founder of ArtVanguard, an independent film production company based in New York. She co-directed and edited the short film Feeling to Dive and Other Stories, which was recently awarded with Best Short Film Award at Williamsburg International Film Festival.   In 2014 she produced and edited the short film The Gift. Ana is an active member of Overground Arts Alliance, a non-for-profit arts and culture promoting organization, based in New York. She has created original video installations for numerous Overground productions amongst which Lactobacillicum Bulgaricum, Blueprint, Peripheral Visions, Shifters, Avatar, Urban Tao, Ecocentric, X-STREAM and most recently BeeHave.
 Kalin Ivanov – cinematographer, producer, video artist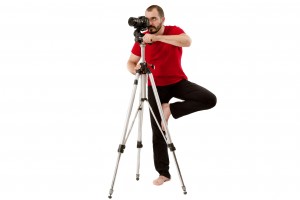 Kalin is co-producer and the cinematographer of Yogea – Yoga Outside The Box. Kalin is an award-winning filmmaker, cinematographer, producer and video artist. Kalin holds a B.A. and M.F.A. in Cinematography and M.F.A. in Television Production. He has many film and television credits as a director of photography, director, producer, photographer and editor (The Gift, Irish Writers in America; Theatre Talk; Canape; Nueva York; Even the Score; The Gates of Jeanne-Claude and Christo; Houben Paints Money, Art or Something Like it, Feeling to Dive and Other Stories etc.). In 2013 he won his third EMMY award for producing the educational TV show Study With The Best in the category Educational Programming. In 2012 Kalin won two EMMY Awards for producing in the categories of Environmental Programming and Best Magazine Program. His work was also distinguished with a Telly Award and two Communicator Awards. Kalin's photographs have been selected for various exhibitions (Soho 20, NY) and private collections. His 9/11 photographs were selected for the permanent exhibition of 9/11 Memorial. Kalin is a co-founder of ArtVanguard, an independent film production company based in New York. Kalin actively collaborates with Overground Arts Alliance. He has created original video artwork for numerous Overground productions amongst which Urban Tao, Ecocentric, X-STREAM and most recently BeeHave.
Yogea Family:
Yogea advocate Marina Grubic is a Yoga teacher, philologist and holistic blogger who was inspired by Yogea through the online videos and became a devoted follower of Yoga outside the Box. Marina was instantly indicted into the Yogea dragon team as a creative collaborator and invited to join Yogea's online videos and participate in a photo shoot for Yogea's upcoming book.
Yogea owes gratitude it its committed students and trainees, now blooming Yoga teachers, performing atists and dance educators across the globe for brining their creativity and expertise in designing and demonstrating their original sequences at the Yogea online channel.
Thank you Alexandra Kramerova, Xana Bel, Aga Totani, Sofia Belen, Hara Zi, Gessica Paperini, Blair Hotchner, Cecilia Landers, Larissa Chaadaeva, Shipra Saraogi, Shizuko Abe.
Thank you dear members of Overground Physical Theater for your inspired modeling to document widely practiced poses for our Asana Library and demonstrating for our You-Tube Yogea channel and Art Projects: Valentina Priolo, Gautam Nima, Ariana Risola, Pushpanjali Sharma, Ruth Rose, Richard Scandola, Danielle Schlauerderaff, Niki Sotto, Catherine Camp, Melissa Moore, Siras Nitithatsanakul & Amaurys Rodriguez.
Yogea is forever grateful for the musical tapestries of our sublime composers and vocal weavers Xana Bel, Emilio Garzon and Bisan Toron.
Heartfelt thanks to our visual artists Svetlana Mircheva for creating the elegant Yogea logo, and to Vanina Tsoneva for developing our website.
Ginormous thanks to all who have helped us develop our educational platform and supported our Yogea endeavors – Karim Babay, Linda Stasi, Sid Davidoff, Nannette Bevelander, Suzanne Hill, Yarden Ronen, Maria Tomova, Alvaro Congosto.
And last, but not least thank you to all our viewers, subscribers and followers! Thank you for your unconditional support, honest remarks, valuable feedback and words of encouragement!